Runway MY Way
Weekly Fierce Find!
Breezing through the racks recently at my local Urban Outfitters I came across this chic, simple dress. I just had to share...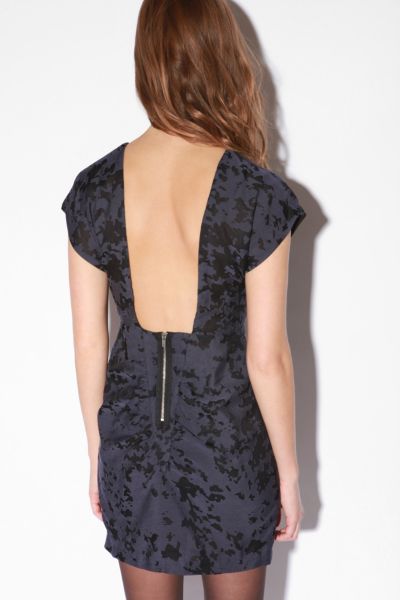 Price: $69.00
Color: Navy
Size: 0 to 12
(click the link to see alternate views)
I really adore this dress. I am not crazy about it on the model; however, when I first saw it in the store it caught my attention immediately. In my opinion, its a great option for a holiday dress for the numerous events going on in Nov/Dec. It gives the right amount of simplicity with a relevant chicness in the back. I like this piece even more because you can mix and match bolder prints with this without taking anything away. A bold belt, broach, clutch, hair accessory are just some of the items that would work well with this dress.
Labels: Holiday dress., Urban Outfitters, Weekly Fierce Find
Fulltime Fabulous...
Happy Day Luvs,
So not sure if you all know this or not, but I recently entered this contest sponsored by Sunglass Hut for a Fulltime Fabulous Blogger. Personally, I am full time fabulous and I am a blogger so it really didn't take a rocket scientist to make this decision. I entered because obviously I want to win, but I believe in trying most things once. It was a fun little project and who knows what could come from it regardless if I win or not.
With that being said I just wanted to remind all you fashionistas to vote for yours truly if you have yet to do so. I would truly appreciate it. Remember it takes less than two minutes. Click the link below, submit your name and email address, then check you mail (and spam folder) to see the verification email, click the link in the email and you are all set to go. If you do not click the link in your verification email then the vote does not count.
Thanks a lot luvs :-)
Labels: Fulltime Fabulous
Fierce Find ~ SHOPTHELOOK.NET
Everyone that knows me, knows I am the ULTIMATE jewelry whore. With that being said, I truly adore today's fierce find and the website.
Name: Wing Earrings
Price: $12.00
I really like this website because it is USER FRIENDLY, HAS WEEKLY DEALS, AFFORDABLE PRICES and let's not forget CHIC AND TRENDY finds.
What's your look of the week? Find one or several at SHOPTHELOOK.NET.
(This week 50% ALL earrings check the site for details)
Yanni.
Labels: Fierce Find, Sale, SHOPTHELOOK.NET, Wing Earrings
Subscribe to
Posts [Atom]